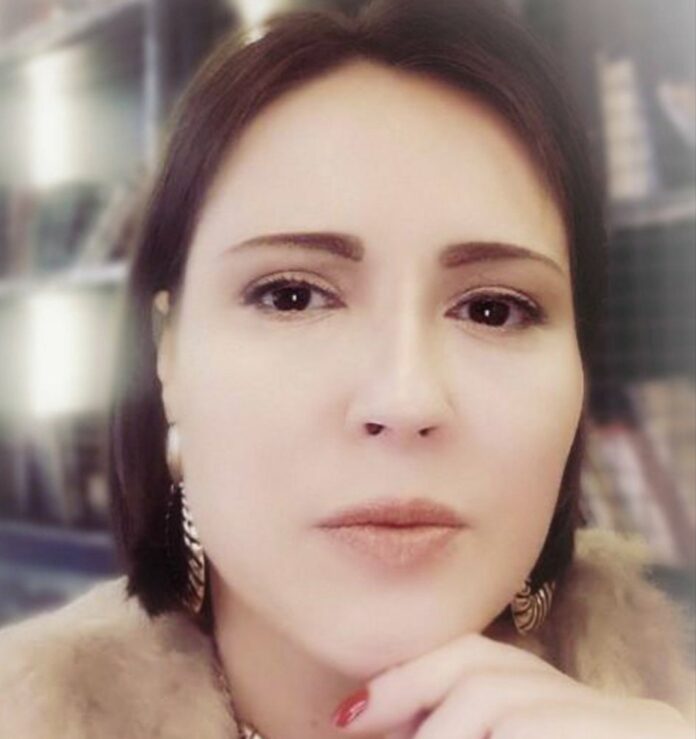 Η Πρόεδρος του πολιτιστικού οργανισμού Alia Mundi, στη Σερβία, αξιόλογη λογοτέχνιδα, μεταφράστρια και ποιήτρια Ana Stjelja μιλάει στο Polismagazino.gr
Dear Ana, tell us about your story. Do you consider yourself as an artist or a journalist? I see myself as a very creative person, a person with a strong urge to create. As writing is my biggest love, passion and inspiration, being a writer for me is (apart from being my professional career) actually having an opportunity to express myself in a creative way, whether this content is published in some literary magazine or newspapers. I like to say that I am a writer who writes for newspapers. As a writer, I like to draw attention to some important issues and topics, to convey message I find important, and as a journalist I like to educate and inform readers.
When did you start writing poetry? And story for children? I began writing poems when I was 7. The very first poem I have ever written was titled Rain. I still remember this day, it is an unforgettable moment, like a first kiss. I became a professional writer when I was given the status of freelance writer by the Association of Writers of Serbia (the oldest and most renowned association of writers in Serbia). Interestingly, in 2022 I am celebrating the 20th anniversary of my writing career, as in 2002 I published my first poetry collection titled Moira, inspired by the ancient Greek mythology (μοῖρα). So far, I have published more than 30 books of different literary genres.
I started writing for children more than a decade ago. My first poetry collection is titled A Step to the Rainbow. It was really amazing experience for me, as I discovered the talent for writing for children. In 2018 I wrote a fairy tale Aisha fi ard al ahlam(a bilingual book that was later published in Serbian and Arabic) which received international acclaims. So far, it has been translated into Chinese (by James Tian Yu) and published as an e-publication (2021), and into English, published (in a totally new form and from feminist perspective) by the UN Women and UN Women ECA, as a part of the Awake Not Sleeping collection of stories (2021). Basically, whenever I get inspired, I write down poems for children. I hope that in the days to come I will collect all those poems and publish them. That would make me very happy and proud, as I like to write for children.
Could you tell us more about The Association Alia Mundi? The Association Alia Mundi is promoting the idea of cultural diversity. As a person who doesn't form an opinion on people based on their nation, race or religion, I am trying to work on educating people that foreign and different is not a reason for fear or any kind of discomfort. Therefore, the Association is trying to fight xenophobia as well. Association is working in various creative fields, publishing books, magazines, blogs, making video poems and other creative forms that celebrate diversity of world cultures.
What do you believe will happen to the book in the future? I am quite sceptical about that. Although I would really like for the paper book to survive, I truly believe that everything will go digital, so does the book. But I don't think that books will disappear or be obsolete, they will just change the form, as they are a true cultural and spiritual treasure of the mankind. I cannot imagine a world without books. If this ever happens, this will be the end of the work, for sure.
What are your future plans as a writer/poet? Writers depend on their inspiration, as the soil depends on the sun and water. So, if "my muses" allow, I will continue writing, if not, it will be in vain to plan much. Probably the biggest fear of a writer is to stay without his inspiration or his muses to leave him. I hope this won't happen to me. Ideas just happen, if they are the true product of a right moment and if the mind is open enough to the Universe, they will come, if not, they cannot be forced or called up. Surely, I have a lot of plans and ideas in mind, but many factors will play a role in their realization. Time will tell.
What is your wish for the New Year? Good health and positive thoughts.
A phrase that you like and inspired you. "Writing is a calling, not a choice" – by Chilean writer Isabel Allende.
"The present is theirs; the future, for which I really worked, is mine." –
by the great Serbian inventor and scientist Nikola Tesla
"Do not feel lonely, the entire universe is inside you." – by the great Sufi poet and philosopher Rumi
Deep Look
Deep look of a mysterious woman
Illuminates the path
Of a lonely man
While walking towards the
Eternity.
Look at the magic crystal bowl
Made of her pure wisdom
And you will find
His shoeprints
Marking the path,
So that he can't get lost.
Ecstatic Dance
The clock is ticking
We are running out of time
Hours, minutes and seconds
Are melting from the fire of life
Clock hands are hanging
Exhausted from the battles
We must forge a new sword
Made of pure light
So that we can use it as a lantern
Or torch to show us the way
While we dance like shamans
Or ecstatic performers
On the dark stage of the new realm.
Bio: Ana Stjelja was born 1982 in Belgrade (Serbia). In 2005 she graduated from the Faculty of Philology from the Turkish Language and Literature Department. In 2009 she earned a Master's degree in Sufism. In 2012 she obtained her PhD in Serbian Literature (with the thesis on the life and work of one of the first Serbian women writers and world travelers Jelena J. Dimitrijevic).
She is an award-winning Serbian poet, writer, translator, journalist, independent scientific researcher and editor. She published more than 30 books of different literary genres. She is the author of numerous research papers and essays on literature, feminism and diverse cultures.
She is the Editor-in-Chief of the Alia Mundi Magazine for cultural diversity, the online literary magazine Enheduana (and its blogEnheduana's Literary Garden), the online magazine for satireOximoron and the online magazine for poets and poetry in EnglishPoetryzine. She is also the founder and the editor of the Web Portals: Eastern Pearl (and its blog Ibis' blog) dedicated to the literature, art and culture of the East, Maštoplet (and its blog Maštoplet's blog) dedicated to children and children's creativity. She is the founder and the editor-in-chief of Cultural Newspapers ‒ the first e-newspapers on culture.
As an acclaimed and awarded writer, she has published her works in various Serbian and international print and online magazines, literary blogs and portals. She is the regular collaborator of The Poet Magazine (England) conducting the interviews with world poets. Also, she is the Advisor of the Chinese Scientific and Technical Newspaper Shanxi (CN 14-0009), the Executive Deputy Editor-in-Chief of the Chinese Literature (in charge of Hubei Federation of literary and art circles) and the adviser of the web of Chinese Literature (中外文学推介网)and the electronic journal Poetry Collection (国际诗语). In 2021 she successfully completed the UN Women Creative Writing Workshop Awakening Not Sleeping – Reimagining Fairy Tales for a new generation and earned a Certificate of Appreciation.
In 2018 she established the Association Alia Mundi for promoting cultural diversity. She is a member of the Association of Writers of Serbia, the Association of Literary Translators of Serbia, the Association of Journalists of Serbia and the International Federation of Journalists (IFJ) She lives in Belgrade.