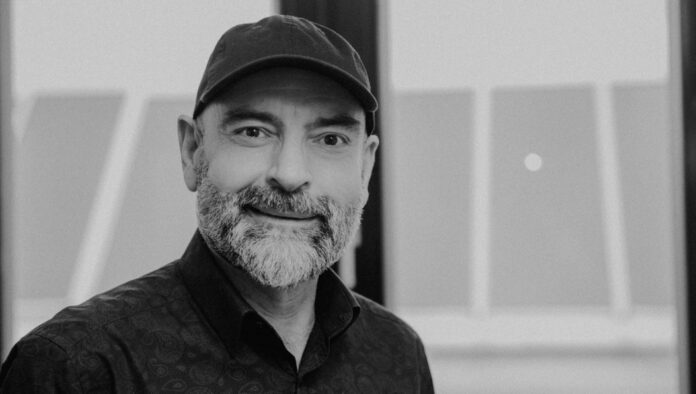 Επιμέλεια: Εύα Πετροπούλου Λιανού
A Rose for the Heart of Life

Our madness to draw
Our madness to write
Our madness to leave every day
A rose for the heart of life
Our madness won't win, my love!

Their madness to fight
Their madness to kill
Their madness to aim every day
A bullet to the heart of life
Their madness will win, my love!

We will be defeated, my love.
I know that.
They will conquer, my love.
You know that.

But regardless, we will draw,
Write and leave every day
A rose for the heart of life.
Translated by Muna Zinati
The Lazy Pupil

They told him,
Draw a school;
He drew an amusement park.

Draw a teacher;
He drew a rose.

Draw a lake;
He drew a swan.

Draw autumn;
He drew a green bud.

Draw the sky;
He drew his father.

Draw the earth;
He drew his mother.

Each time,
The lazy pupil
Was drawing his heart.
Translated by Muna Zinati
Weeping
She wept in the morning
She wept at noon
She wept in the evening
In the morning, she lost a son
At noon, she lost another
In the evening, she lost the last of family
The next morning, they cried for her
At noon, they cried for those who were crying for her
In the evening, there were no remaining cries
The whole town was swamped with blood.
Translated by Muna Zinati
Return the Favor

He had a house
Put its key in her hands
Take it, he said
It's your gift.

He had a horse
Put the saddle on its back
Come on and ride it, he said
It's your gift.

He had a gun
Put it on her shoulder
Take it, he said
It's also your gift.

She took the house
The horse
The gun.

She loaded the gun well
And fired two bullets to his heart!
Translated by Muna Zinati
Mother!
It's me, Hussein Habasch
I am sorry mother for the labor pains
I caused you when I was born more than fifty years ago.
I am sorry for the pain
I have caused you for my twenty-five years
of enforced absence from you.
Oh mother, how can your tired heart bear all this pain?
Where does all this patience come from?
I am sorry, mother.
I am sorry on behalf of your absent daughters and sons.
Two exiled sons in Denmark,
four others in Germany,
a son in Istanbul,
a daughter living on the edge of humanity in Aleppo
after her home was occupied in Afrin,
and another daughter living in refugee camps in al-Shahba
after her home was also occupied in Afrin!
And a big family, homeless in so many places.
Mother, we, your exiled sons and daughters,
sorry for all the pain we have caused
and are still causing to you.
In Aristotle's school
To Xanthi Hondrou-Hill
In this place, figs were cracking under the blazing sun,
giving the philosopher's visions a taste of contemplation and wisdom.

In this place and on the amphitheater of the school,
the philosopher was grabbing the ear of his wretched student, little Alexander,
and teaching him slowly the difficult paths of life and ways to understand them!
The disciple listened to him with great depth and intelligence,
and he did not let anything miss his little ears.

In this place the walnuts fell in abundance,
the squirrels rolled them into their mouths
as the philosopher rolled fresh ideas into existence.

In this place, the great master was getting old
and the logic of philosophy was growing and expanding.
The little disciple, was growing up
and the gluttony in his terrifying imagination grew stronger.
In this place, trees, birds, river and a cave
learned the skills of philosophy from the great philosopher.

In this place, the philosopher disappeared one day
while the disciple set out on his horse,
a very valiant warrior, striking the face of the earth
with his sword in length and breadth
until everybody called him Alexander the Great.

In this place,
Figs are still cracking…
The squirrels still roll the walnuts as before,
but without a master or a student.

In this place, the fragrance of wisdom, philosophy, meditation
and knowledge still oozes from the mouth of the cave
and the stone amphitheater of the school,
which is now thickly covered with weeds!

In this place, I thought myself retired for a long time,
learning the "Art of Poetry" from the great master
as I had never learned it before,
and paraphrasing the poem of my existence
and my world again!
Sarapiquí owl
To my friend Alvin Alonso

At the "Bamboo" hotel
In my room deep in the woods,
I was watching the trees
Surrounding me on all sides
And I listened to their refreshing rustle
Listened to the sounds of crickets, insects, birds, monkeys
And other animals
Whose voices I could not distinguish.
I opened the balcony door
To breathe a little fresh air
I saw a huge owl with hazel eyes
On the tree right in front of me!
Suddenly it stared at me with intense focus as if to ask:
What are you doing here, stranger?
Who brought you here?
Who are you?
I took a step back, perhaps in awe of the questions.
It stared at me more sharply
I froze in place
Then, hesitantly, waved my hand at it.
It didn't care
Didn't move
And didn't break its stare even for a moment!
I took out my phone and photographed it
It didn't move
And didn't take its eyes off me!
I closed the balcony door, left the curtain as it was.
I went out for a walk
To free myself from the power of the owl's eyes
And the questions that were running through its mind.
I returned to my room just before sunset
Opened the balcony door
I saw the owl in its place with the same stare
The same hugeness
It had not moved at all!
I closed the door quickly
Closed the curtain even faster
And I don't know why I did that!
The question that haunts my imagination now
Was Sarapiquí's owl an ominous sign?
Or an owl of peace and tranquility in the wilderness of the forest?
Sarapiquí/ Costa Rica
November 2022
At Cafe Camus in Bonn

My friend, the poet Rolf Doppenberg and I entered Cafe Camus.
The cafe located in the heart of the old town of Bonn.
The cafe reminded me of the legend of "The Myth of Sisyphus"
I am Sisyphus, bearing the rock on my back, Albert!
I remembered "The Plague"
The plague of tyranny kills my people, Albert!
I remembered "Caligula"
Four bloody Caligulas' occupy my homeland, Albert!
I remembered "The Stranger"
I am the stranger everywhere, Albert!

Around the round table I was flying away in dreams
While my friend the poet was talking
about the conditions of writing, its affairs and sorrows.

A canvas bag hangs on the wall
with "Shakespeare and Company" written on it.
That bag took me by chance to Paris.
Years ago, a Colombian poet and I were hanging out in the Latin Quarter
and then we passed that old bookshop, the one looking and laughing
with the great Notre Dame cathedral
from which I bought Allen Ginsberg's "Howl"
and two black and white portraits, one of them was of Jack Kerouac
and the other of another mad poet named Arthur Rimbaud:
"The man with the wind at his heels".

I looked at the farthest corner of the ceiling
I saw Louis Armstrong having a great music festival
and playing himself on his divine trumpet,
which turns into butterfly wings and an angel's light in his hands
Then he sang three of his most beautiful songs:
"What a Wonderful World".
Then he followed it up with a song:
"It's been a long, long time" in which he says:
"Kiss me once
Then, kiss me twice
Then, kiss me once again
It's been a long, long time".
He sealed it with the song:
"A Kiss to build a Dream On".

Near the last table, the legendary jazz singer Billie Holiday
was singing: "Lady Sings the Blues"
Then followed by her song bursting with anger and disobedience:
"Strange Fruit".
Suddenly I asked myself: Did the legendary singer die or was she killed?
Some sadness, a strange sadness
like a strange fruit that invaded and settled my being.

Next to the legendary singer
The brilliant saxophonist Charlie Parker "Yardbird"
was busy tuning the world on his instrument
to throw an extraordinary party in honor of this world
that is narrowing and fading every day!

Above, in a row beside Camus,
we find Kafka standing as a memorial
to the graves of all the vanquished in this world.
With his uncaring eyes remind you of a fate like the fate of "Gregor Samsa".
We all become Gregor Samsa at this masquerade party called the world,
but we don't dare look at ourselves in the mirror until we see it.

As for how Toni Morrison arrived
from Ohio to settle between Kafka and Beckett?
A quick answer comes from her: I came to tell you about "The Bluest Eye"
and hug you with the "Song of Solomon".
Then sadly, she said to me: O Kurd, you are blacker African than all of us.
I get what she meant.
I bowed to her and kissed her head with two tears.

In the far corner beside Tony,
Samuel Beckett frowned as if he had just come out of one of his absurd plays.
He was waiting in vain for the return of Godot who would never come!
What disappointment… What disappointment, comrade Samuel?

Above a small library the light was emanating with an astonishing abundance!
I saw the poet's friend looking from the side of his eyes
during the talking to the direction of the light.
Marilyn Monroe was there lighting us up and lighting up our whole life!
Then she goes to her solitude, lights her cigarette
and writes in the darkness the fragments of her life.

From the window, Frida Kahlo was peeking at us.
Quickly, without pause, she was drawing everything.
She did not know that throughout her life
she only had painted the pains of her slender body,
the scars of her soul that could never be healed
and her ordeal in existence.
I asked her: Frida, why are you drawing so quickly, as if you were in a hurry?
She said: 1-Morphine!
2-I feel like I'm leaving early.

As for Salvador Dali
he was looked enviously at Frida from the opposite window.
He paints the poets as wild horses,
the waitress as "Leda Atomica",
the café guests as suns shining from an egg,
the café owner with mustaches as his mustaches
and the café as a bus on the highway of imagination.

In the last, we folded our words, our papers and our books.
We got up, but I don't know whether we were wild horses or wild poets?
Then we went out.
At the door a ballerina bid farewell to us with a white dance as a swan.
We thanked her and each of us went to the state of his dreams
and dreams of his crazy poems.
Bonn- January 2022
Hussein Habasch is a poet from Afrin, Kurdistan. He currently lives in Bonn, Germany.
Born in 1970 in Şiyê Village. His poems have been translated into English, German, Spanish, French, Persian, Uzbek, Albanian, Russian, Romanian, Italian, Serbian, Macedonian, Bulgarian, Polish, Slovenian, Lithuanian, Vietnamese, Nepali, Hindi, Malayalam, Kannada, Tajik, Bengali, Turkish, Berber (Amazigh), Bosnian, Portuguese, Hungarian, Chinese, Greek, Mandarin (the language of Taiwan) and Tzotzil (the language of the Mayan peoples of Mexico), and has had his poetry published in a large number of international poetry anthologies, more than 100 anthologies. His books include: Drowning in Roses, Fugitives across Evros River, Higher than Desire and more Delicious than the Gazelle's Flank, Delusions to Salim Barakat, A Flying Angel, No pasarán (in Spanish), Copaci Cu Chef (in Romanian), Dos Árboles and Tiempos de Guerra (in Spanish), Fever of Quince (in Kurdish), Peace for Afrin, peace for Kurdistan (in English and Spanish), The Red Snow (in Chinese), Dead arguing in the corridors (in Arabic) Drunken trees (in Kurdish), Boredom of a tired statue (in Kurdish), Flor del Espinillo (in Spanish) A Rose for the Heart of Life, selected Poems (in English) and Olvido (in Spanish). He participated in many international festivals of poetry including: Colombia, Nicaragua, France, Puerto Rico, Mexico, Germany, Romania, Lithuania, Morocco, Ecuador, El Salvador, Kosovo, Macedonia, Costa Rica, Slovenia, China, Taiwan, Cuba, Sweden, New York City, Sarajevo, Greece and Spain. Recipient of the Great Kurdish Poet Hamid Bedirkhan Award, awarded by the General Union of Kurdish Writers and Journalists. As well as the International "Bosnian Stećak" award for Poetry, awarded by the Bosnia and Herzegovina Writers Union. Bronze poetry award Aristotle from Naoussa international poetry festival in Greece.