The well-known and beloved to all of us Maria Kalomira Sarantis, from New York, answers the questions of @Michael Goniotakis for the cultural site polismagazino.gr
What is your first musical memory? Singing in my kindergarten play when I was a little girl. I was center stage singing a song called "The Locomotion" (by Kylie Minogue) and just remember the day of the performance I just felt so comfortable being on stage, as if I had done it all my life. I just always knew I wanted to be entertaining.
Which Musician would you like to find yourself on stage together? Taylor Swift. She is an amazing artist, songwriter and producer and I admire her greatly.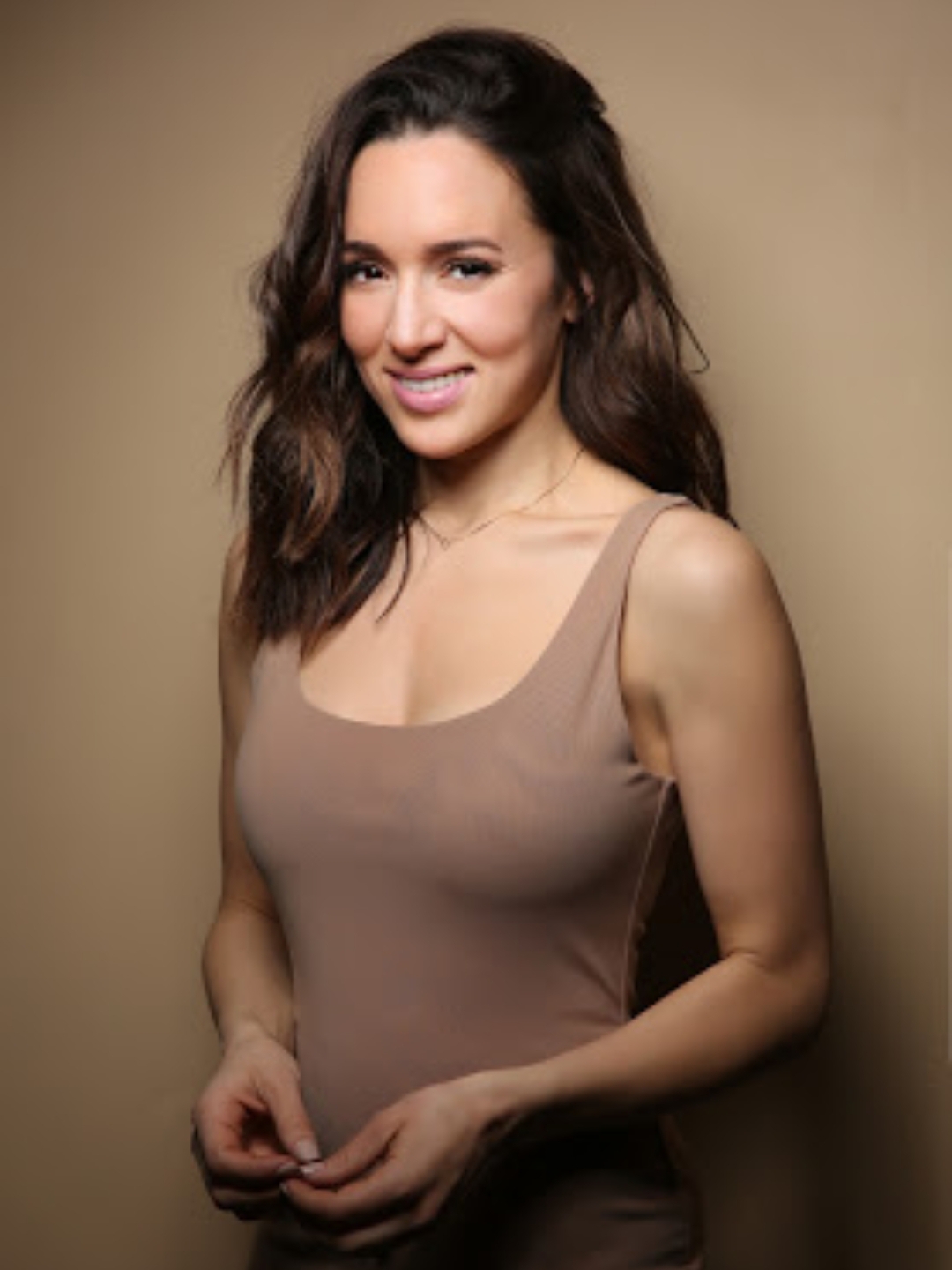 Describe your career in music so far. Were there any decisive influences positive or negative ? My musical career has been about growing. In each of my albums you can see what place in my life I was at that time. My music is always changing and growing because I am always changing and growing. It's an absolute joy being able to express yourself musically through art and music. Regarding decisive influences positive or negative – there were many times in my career I did get some influence from others, good or bad which did effect my music in some ways but in general I am very proud of all my works of music I have done because they were my truth at that time in my life.
Are you "scared" of success or failure? Thats a great question. Yes. I realized now at my 35 years of age and having been in the business now for 16 years. I have finally come to the conclusion that I am a bit scared of success. It's something that took me a long time to realize and finally I feel free from that fear. I think I feel free because I have finally come to the point in my life where my own personal opinion is not weighed down by others people's opinion. I value myself, and value my opinion first and foremost. Regarding failure – when it comes to "failure" I am not scared of it because my definition of failure is "not trying" so in that way of thinking you can't fail if you try. When I try something and it doesn't work out, I look at it as a lesson and ask myself, what did I learn from this? How can this make me better? I am all about growing and failure is apart of that. You need failures to grow and learn.
What is your opinion about music TV talent shows? I love them. They are entertaining and give so many opportunities to people from all ages and backgrounds.
Are there managers in Greece who can support a musician's career? I think there are. It's very difficult to find a manager in general no matter what field you are talking about. To find someone that is dedicated, loyal and as passionate about a project as much as the artist they are representing is hard but of course they are out there.
What are your future plans in music? I am planning on recording new music sometime in September in Greece. It all depends on the Covid and international travel bans and of course safety first. But, I have been writing a lot of new music that I am very eager to record so if I could I would come even earlier than that but I don't see that as being realistic at this time.
Culture and coronation. Yet another "blow" for culture or an "opportunity" for online cultural communication? Sometimes in life things don't go exactly as planned and I think it's important to be flexible and move where you see any opportunity. Because I was home all the time during quarantine, I started my own youtube channel (www.youtube.com/c/kalomiraboosalis) to connect with people that were now home all day and surfing the web. To be honest it started more as a creative outlet for myself and just grew from there. Once I saw such a positive response I just felt even more inclined to continue.
Is "quarantine" the beginning of a "control" of society, our economy and our daily lives? How did you deal with social isolation in America? Well I would certainly hope that it wouldn't be a start to any control of society. It is a thought I have had but I believe in the constitution of America and what the founding fathers did for us to be free. Now, "free" of course is never entirely "free" but I do put trust in the Declaration of Independence when they say, "life, liberty, and pursuit of happiness." Regarding to how I delt with isolation in America – I have three kids that really kept me busy during quarantine. But in general, there were many ups an downs during the begining of the whole quarantine but once I realized that I shouldn't get upset about things I can't control and just focus on the things I can control…it all changed for me. I focused on what I could control which was my attitude throughout the day and that was important for my children to see mommy happy and confident that everything is gonna be alright.
You just released new music in Greek and English "Gia Mia Zoi" and "You're Not Alone" – tell us a little more about your inspiration for writing this song. I wrote this song when I was at a low point in my life and felt the love of God guide me out of it. This song is a result of that and it gave me so much strennght and love, I just had to share it. Even if it helps just one person, it was all worth it.
Gia Mia Zoi
Music: Kalomira & Andreas Lambrou
Lyrics: Argiri Xatzinaki
Orchestration: Leonidas Tzitsos
Released by: @heaven_music_official
You're Not Alone
Music: Kalomira & @andreaslambroumusic
Lyrics: Kalomira
Orchestration: Leonidas Tzitsos
Released by: @heaven_music_official
KALOMIRA'S INSTAGRAM: https://bit.ly/2yUr3Ik
KALOMIRA'S YOUTUBE: https://www.youtube.com/watch?v=nlooxQv1djU
Bio. Maria Kalomira Carol Sarantis (Μαρία Καλομοίρα Κάρολ Σαράντη), known professionally as Kalomira (sometimes transliterated as Kalomoira), is a Greek-American singer, songwriter, model, and television personality. Born and raised on Long Island in the United States, she first came to prominence in Greece in 2003, after winning the Greek talent show Fame Story. She has subsequently released four studio albums, represented Greece in the Eurovision Song Contest 2008, and hosted various television shows.